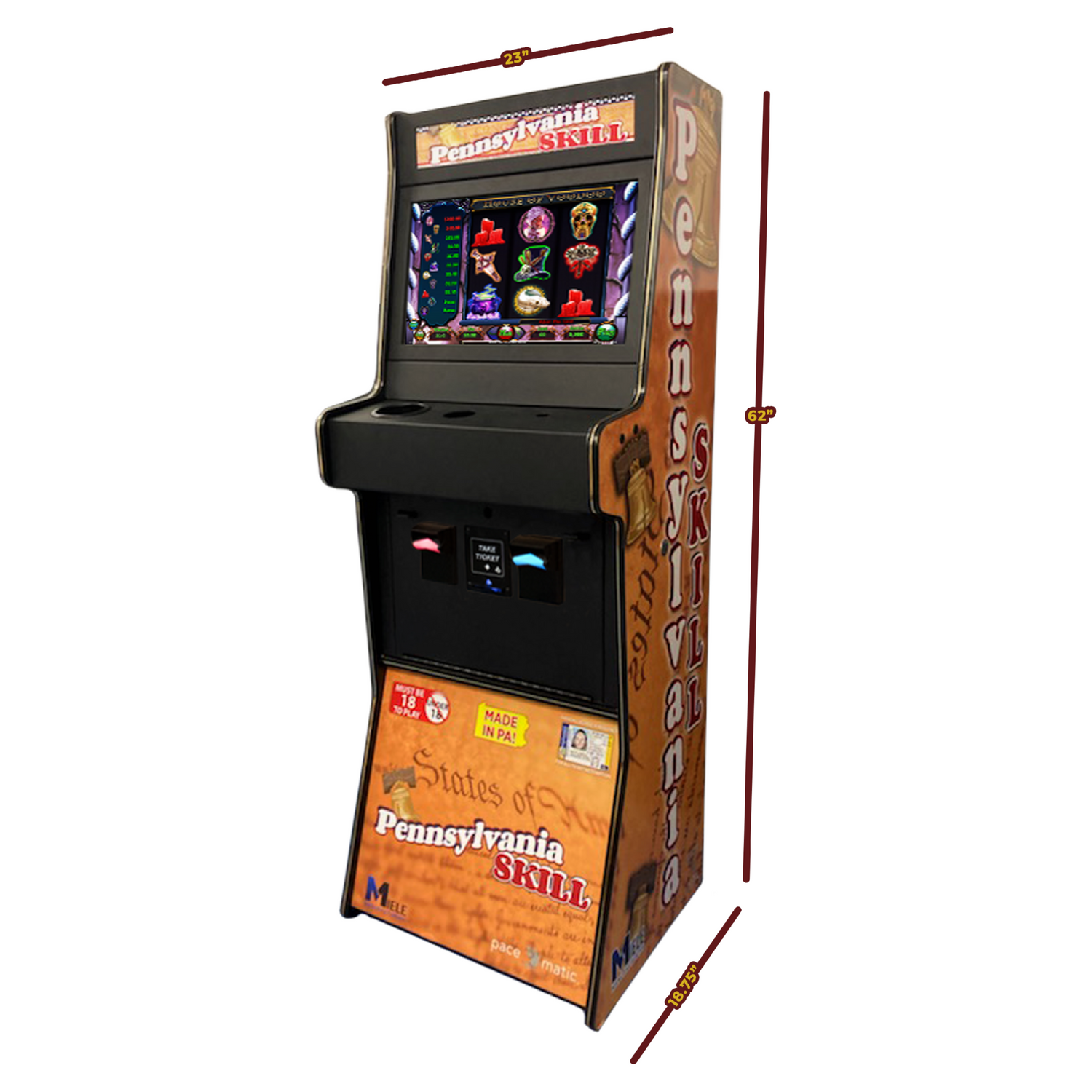 Pennsylvania Skill Ranger
Give your old Spartans and Centurions an upgrade with Pennsylvania Skill's Ranger Transfer Cabinet!
The Transfer Cabinet was built with Operators in mind to help save you money. By taking an older Centurion model or a beaten-up Spartan, you'll transfer the 22" Monitor, Bill Acceptor, Printer, and Motherboard into your new Ranger cabinet for an instant, updated Pennsylvania Skill game!
FEATURES
High-Security Steel Vault
Wireless Phone Charger
Cupholder
New Power Supply
New Wiring Harness
Dual Bill Acceptor Capable
Only Compatible with Pyramid Phoenix Printer
"PEACE OF MIND" GUARANTEE
Game of Skill and Legal in State of Pennsylvania
Defend Your Location in Court of Law
Technology Provides 100% Accounting Accuracy
Reliable and Patented Fill System